About Juha-Matti Laaksonen aka Lennu #
My name is Juha-Matti Laaksonen, and I'm an innovator from Helsinki, Finland. I'm a gradute of Haaga-Helia University of Applied Sciences and I'm trying to become one of the best front end developers in Finland. At the moment I'm working in LähiTapiola as lead frontend developer.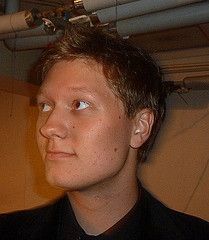 I'm interested in Linux, open source, innovative technologies, bicycling, motorcycling and photography.
If you need any help in the categories of my blog posts, leave a comment or contact me through these ways.
Contact me #
Email: lennunet (at google mail domain)
Linkedin: Juha-Matti Laaksonen
About Lennu.net #
Most of the people know me these days by the name of Lennu. So I started this personal website on 2006 just to play around with websites. On 2009 I changed the website to host HAAGA-HELIA Student Party Gallery, and it went quite popular in the university. I kept it for two years up and running, and on 2012 I decided to start a technology blog here.