Lennu.net Changes
HAAGA-HELIA Student Party Gallery 2010-2012 #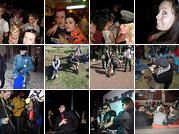 I have hosted HAAGA-HELIA Student Party Gallery for two years now and it is time to move one. In these two years I have taken and published over 10 000 photos from various student events. My studies are ending in one year and I would like to see someone start a similar gallery and continue saving the memories from student parties in pictures.
Last two galleries from Vappu (Mayday) are released in my Flickr-profile with the rest of the galleries. Flickr will also be the final resting place for the photos I would like to thank Salla, everybody named Laura, Aku, Teemu, Samuli, Arttu, Raikku, Joonatan, Minna, Markus, Niklas, Juhani, Antti and Patrick for being the most photographed students.
Thanks also to Hanski, Tapio and HELGA for publishing some of their photos in Lennu.net.
Special thanks goes to Jevgeni Särki who photographed nearly 20 galleries.
New Lennu.net #
I'm changing Lennu.net to programming and technology blog.
I will write here news, tutorials, examples, experiences and something even out-of-the-category. I will be posting about cool subjects to keep the Blog interesting. For example my first post will be about Octopress, the blog engine Lennu.net is now running on.
I hope you have enjoyed the pictures over these two years and that you will enjoy the new content.
Follow this site on Facebook and Twitter, so you will know when the articles get published! Or just visit this site weekly!